How We Help
A mission to inspire kindness
Inspiring Kindness
A message from Rahim Afshar, Founder & Chairman
Drinking a cup of tea always offers up a moment of genuine reflection. Here at Ahmad Tea, we've always worked hard to ensure that everybody who helps us is treated with kindness and respect. But we don't stop there. We offer this kindness to people and communities all over the world to help make lives better. This is because we have a responsibility to do what we can, and for us that means giving unconditionally. In doing so, we hope we'll inspire others to be kinder and more compassionate, too.
We're proud to share with you a collection of our latest efforts to inspire kindness all over the world. It is a task we can never really complete, of course. So, we'll never rest on our laurels, and we'll never stop looking for ways we can give a little more back. But we might still stop for a cup of tea, once in a while.
Healthcare
Improving cancer treatment in Sri Lanka
Sri Lanka is a country with which we have a rich shared history. But its people are at a higher risk of diseases like cancer than those in many developed countries. To help address this issue, we created the Razavi project, in which we designed and financed the country's only privately funded, state-of-the-art cancer hospital: The National Cancer Institute. Throughout 2019, we continued to improve the services and facilities available at the hospital. Today, it offers some of the most sophisticated care available anywhere in the country, using cutting-edge techniques such as stem cell therapy. It makes us immensely proud to show our gratitude to the people of Sri Lanka in this way.
Key achievements and programs:
State-of-the-art facilities includes 373 beds for adult patients, 24 ICU beds, 5 operating theatres, a day chemotherapy unit and a neutropenic ward for children
The National Bone Marrow Transplantation Unit within the Razavi Medical Complex performed the first ever bone marrow transplant in Sri Lanka
Nurse training programs have provided 300+ nurses, including 60 nurses specializing in chemotherapy, radiotherapy and palliative care
Long-term sanitation strategies in association with the Ministry of Health have provided 50 hygiene-trained cleaning staff
Community Development
Providing access to clean water in Niger
Landlocked, drought-prone and with less than 3% arable land, Niger is a country in which safe drinking water can be hard to find. Working with Oxfam in recent years, we have helped improve access to safer water in these key ways:
Improved clean water sustainability by creating irrigation systems that enable farmers to cultivate their land and by finding ways to safely use the country's abundant groundwater
Updated water storage infrastructure by constructing and maintaining water points for domestic and agricultural use as well as using solar technology and electric pumps to supply water to over 50,000 people
Enhanced water resource management by piloting a national plan that includes training government and community groups on water management and increasing cooperation among key stakeholders
Supported students studying water management with cross-country initiatives such as distance learning, living and equipment allowances, and field work with the Oxfam team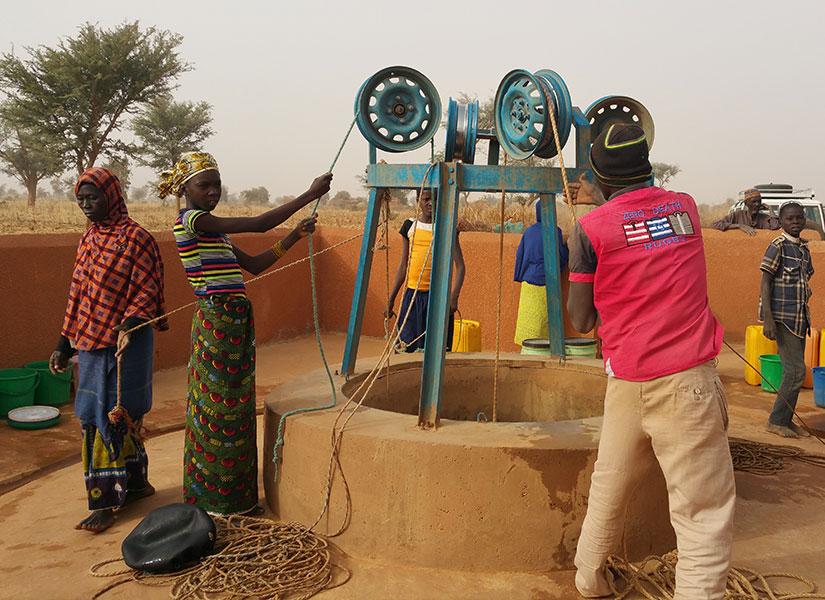 Responsible Sourcing
Ensuring the survival of our business and the long-term viability of the planet
We are proud to be part of the Ethical Tea Partnership (ETP). The Ethical Tea Partnership is a not-for-profit organization which convenes tea companies, development agencies, governments and non-governmental organizations to improve the lives of communities within the tea sector.
We work in partnership with the ETP to tackle the deep-rooted issues that are holding back the sustainability of the tea sector. Key areas we're striving to improve include:
Incomes and well-being of farmers and workers
Living conditions and nutrition
Opportunities for women and young people in tea communities and the reduction of gender-based violence
Climate change resilience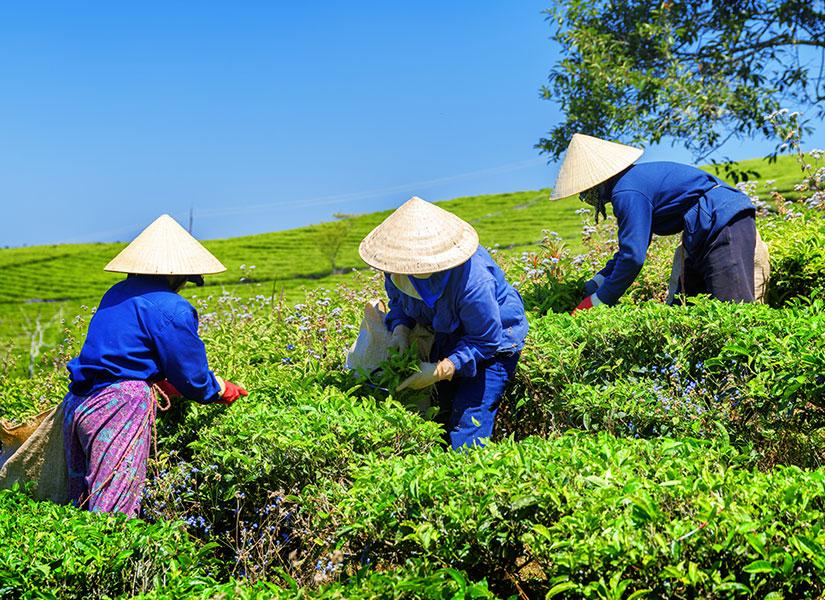 Sustainability
A factory that puts the Earth first
Throughout 2019, our tea production hub in the UAE has continued to set new sustainability standards for our industry. It was designed and built from the outset to be as environmentally friendly as possible.

The results have been phenomenal. In 2019 alone, we have eliminated CO2 emissions totaling 836,158kg. Here are a few examples of how our UAE factory protects the planet:
Solar panels power production lines
Aircosaver intelligent air conditioning improves energy efficiency, preventing overcooling and saving power
Special glass prevents heat loss, minimizes heat transfer and reduces need for air conditioning
Intelligent LED lighting uses network-based communications to optimize performance
Our UAE production hub is a major environmental success, yet it is only a part of the big picture. To reduce the overall carbon footprint of Ahmad Tea, starting with a 5% cut in CO2 emissions from 2019, we plan to:
Reduce overall energy used by an average of 2.5% per year
Fuel 18% of our overall energy requirement with renewable electricity
Replace all R22 refrigerant with the more environmentally friendly R410a
Environment
Reducing our reliance on plastics
We are continuing to make progress in the areas of energy efficiency and ethical production, but there is always room for improvement. One important area concerns reducing our reliance on plastic.
89% of our packaging produced in our UAE factory is already biodegradable.
All of our tagged tea bags with a string, which includes our fan-favorite 20-counts and
100-counts, are 100% plastic-free and fully compostable.
Our goal is 100% by the end of 2025!
Moving away from plastic is not as simple as it may at first seem and there are several factors to consider. For example, in developing countries, plastic can provide our products with vital protection against external contaminants. This year, we have begun testing alternative materials, with the aim of ensuring our products are safe without compromising on sustainability. We are now confident that together, we will reduce our plastic usage over the years to come. We will achieve this goal by cutting down on shrink film usage for our pallets, reducing poly bag usage for our teas, and removing cellophane from our selection gift packs.